I was watching George Lopez the other night… good times.
Anonymous asked: what do you want to be when you grow up?
I'm so paranoid and I can't help it!!!!!!
Watch
Hi (a blast from the past)
Peter Pan Syndrome
I guess the most unsettling part of growing up and this whole college thing for me is the ever growing disparity between friends from high school. It's not that I'm against change; in fact, I'm trying to change myself, and I think change is natural and necessary. The difficult part of change for me is the part where we grow comfortable with the change, comfortable in our new...
Tonight in Montreal,
I walked aimlessly around St. Laurent street. I then followed a group of people into a building without knowing anything about it, and paid 21 Canadian dollars to get in. I thought, wow, pretty expensive cover charge. I walked in, enjoyed a few drinks, and looked around. These people were weird. Some of the weirdest I've seen. I started to regret my impulsiveness and thought about leaving,...
I really like tunes that are equally as beautiful when taken as a ballad or as an uptempo. Tunes like Darn That Dream and Stella by Starlight. Dang, talk about timeless masterpieces.
One of my classes this semester is World History - Africa. Yesterday, we were discussing Egyptian history and the topic of afterlife came up. In Egyptian culture it was believed that upon death, the heart was weighed in order to determine one's ultimate afterlife. And then I thought, how did the heart, of all organs, become such a central object in universal culture? Surely it wasn't...
I can't believe I'm leaving tomorrow. It's been an odd feeling, waiting for my impending doom. Hopefully I'll arise a new, better person and learn much.  Goodbye to my civilian life. Welcome, new life. I want to make you proud. See you soon! 
I just read through most of my yearbook. I am sad…
I will miss everything.
People Come and Go
and when they go, it's never happy. Triumphant maybe, but never happy.  This is something I've come to terms with this year. It is sad. 
people hurt a lot
My First (and perhaps only) Experience in the...
Perhaps because it was my first experience in such a musical dynamic, perhaps because I realized it would be my last opportunity to participate in something of this nature, perhaps because the tunes were so stirringly infectious; I truly enjoyed my time in our high school's production of the Drowsy Chaperone. Very few moments in my life have I cried or teared for whatever reason, but this...
2nd Place
An opportunity I will never again have a chance at. In this sense, it is a heart-wrenching loss for me. As a musician, I wish I had practiced more (which is what I always think in hindsight). I will forever grieve the fact that I was this close to such an opportunity. But I can't complain. Wow, I am so over dramatic. I'm a drama queen.
I haven't written anything in so long. Not just for school, but just anywhere. It's really detrimental to my writing. Wow, this is just awful. I can't help but to cringe as I write this.
Admiring nature. Appreciating silence. Finding peace.
He who fights, can lose. He who does not fight has already lost.
Music, Friends, and Writing
can remedy alsmot anything. or at least anything that I've encountered… I think. Anyway, here's a little toot at my friends. You people make me feel tons better.
Generally speaking, I like holding myself to high standards. When I meet my expectations, I am elated. When I don't, I am subject to abject dejection. This stark contrast is quite unhealthy, but in the end, I think it's all good. I will be okay, and that's something I need to remember. 
and the worst part is, I can't redeem myself
My emotions are the slaves to my thoughts
and I am the slave to my emotions.
laugh all you want now… but I'll show you
I don't even know Who I want to Be
At the end of the school day, I found myself at an emotional nadir.  Observation: negative emotions like shame, sorrow, hatred, and anger flowed from state to state rather quickly. Task: Search for a single solicitude in the unfeeling human mass. Result: Surprising friendliness, though my mood was unassailed. (Thought: It seems inappropriate to wear sackcloth while speaking to the Other. Am I...
mariah carey said that she "don't want a lot for...
which holds the implication that you are not "a lot." But to me, you are quite a lot. Hope you're not too much to ask for!!!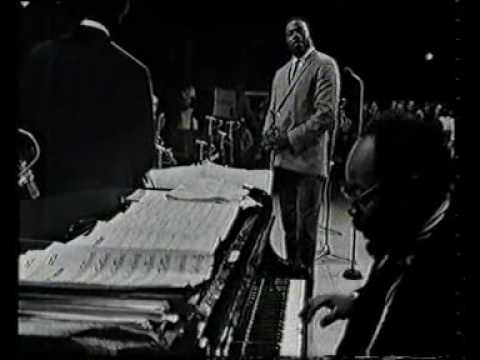 America, the Beautiful
feels good
I've gotten into the rhythm of a healthy sleeping pattern at last! Going to sleep between the hours of 11:30PM-12:30AM and then waking up at 5:30-6:00AM!! I feel so refreshed these days, and I am taking no naps during the day. I hope I can keep this up! Wish me luck. 
I don't think I've ever hated my mom as I do now
don't doubt yourself
texts with my mom
Mom: 잘하고있니? (Is it going well? -- referring to my work)
Me: 네. (yes)
Mom: Good boy.
my future is set.
and it feels nice
I don't really know who I am
and that I say confidently.
that ship has sailed
and my possessions with it… bye bye
stop wallowing in self-pity
there is always somebody else out there enduring more pain than you are
pathetic
damn, I'm an emotional wreck right now!
To Whom It May Concern
So hold your head up high and know it's not the end of the road Walk down this beaten path before you pack your things and head home At the end of the road you'll find what you've been longing for I know 'cause my feet have scars to show I was lost with vague direction and no place to call home It's time for you to press on This is not your war Set your sights to...
ha… I want to punch him in the face.
make me your radio
and turn me up when you feel low
I hate goodbyes
And why does it have to be you?!
my goal is to condition myself to be able to stay awake 24/7, 365 days a year
It hurts
When someone you thought was a dear friend stops talking to you for seemingly no apparent reason. And you try to make conversation, but it feels so forced and unnatural. It sucks because they don't even seem to notice it hurts.
the worldly cross
The symbol of the cross in society today has all but materialized into little more than just a sign of unsubstantiated piety. A brazen generalization you say? Consider the challenge proposed by American Atheists to the acquisition of the government supported World Trade Center cross in the 9/11 memorial and museum. Whether this cross is on display because of its secular, historical value or as a...
Are you trying to hurt my feelings?
Because if so, you have succeeded. Fortunately, my feelings regenerate at twice the speed of a normal man's.
His answer to every problem, every setback, was "I will work harder!" — which he had adopted as his personal motto.
Everybody
How are you doing?